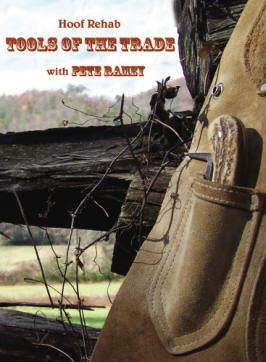 Since this month's articles have been a series on natural hoof care, I thought it would be fitting to do our monthly review on Pete Ramey's "Tools of the Trade" DVD set.
Although this is not a new release (released in 2008), I thought it would be a nice addition to our product review series for 2010.
I feel the more aware people become of different products the more they will spread the word about the great ones, so this is one of my contributions.
Note: If you are interested, a compiled list of our other reviews can be found here:  Soulful Equine's Product and Service Review Series 2010 [Read more…]