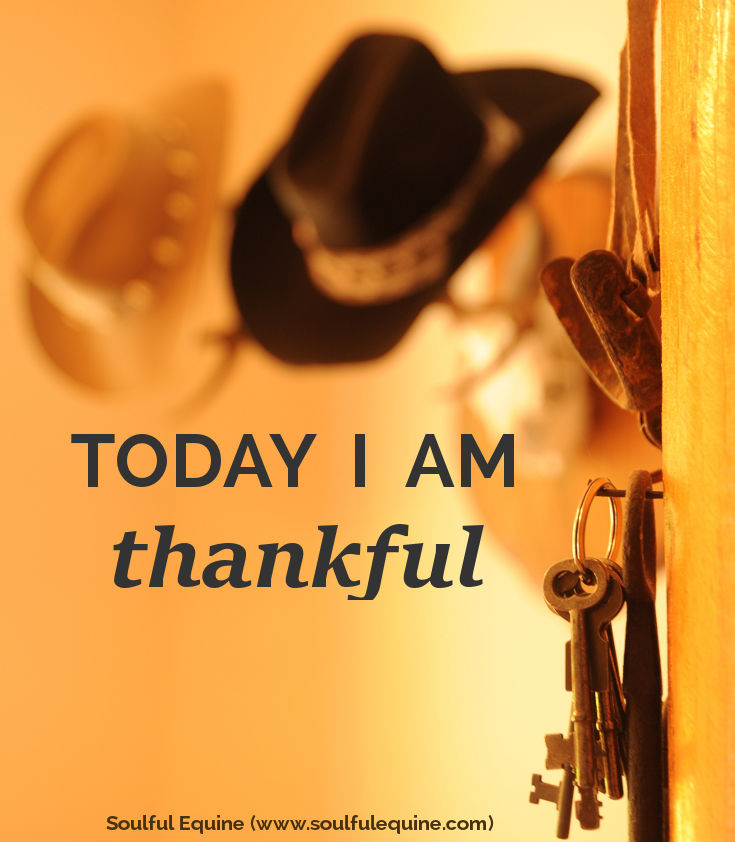 ---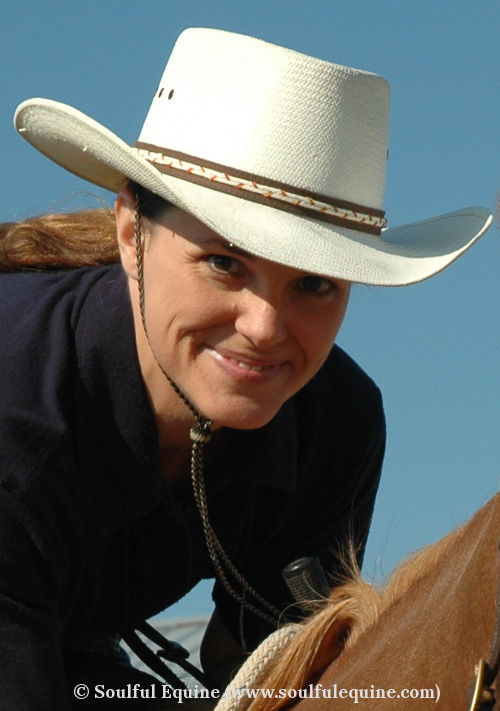 Creating Soulful Equine and watching her grow since 2009 has been the best journey ever. Along the way I've had the opportunity to meet and work with some talented, hard-working individuals who take continuous learning and self improvement seriously. Much like us, quality is important to them and they value learning from some of the best mentors they can access.
The people we work with not only help to shape Soulful Equine, but they also contribute significantly to the horse industry – often times, simply by setting great examples. They've learned to lead by example which is a powerful concept to grasp in the controversial world of horses.
Each day we're thankful for those individuals. It's through them that we hope to help raise the level of consciousness and make a positive and progressive ripple effect in the horse world, and in the world as a whole.
---
What people are saying about Soulful Equine …
Coaching and Consulting
---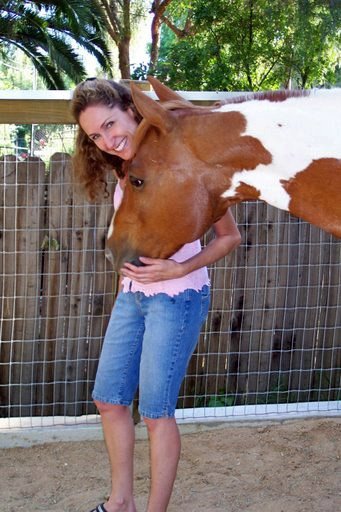 I found Soulful Equine when I was searching the Internet for ideas about natural horse keeping. Transitioning from a smaller operation to building a 20 acre horse facility, I wanted to get some advice about creating an efficient track and boarding environment that would assure natural movement in a safe and healthy way. It was important to me to try to avoid costly mistakes, and when I saw that Stephanie Krahl provided coaching and advice – I felt I'd landed in the right area. I ordered her book, Guiding Principles of Natural Horse Care – it was clear that we were on the same page.
Stephanie's coaching and tips have saved me an incredible amount of time and energy, and more importantly, thousands of dollars in set up costs and headaches down the road. Sometimes the trial and error process is good, but sometimes it's better to get input from someone who has "been there and done that."
Stephanie walked me through the nuts and bolts of setting up my dream facility and always answered my questions in a positive and encouraging way. I am incredibly thankful and grateful for everything she has taught me.
---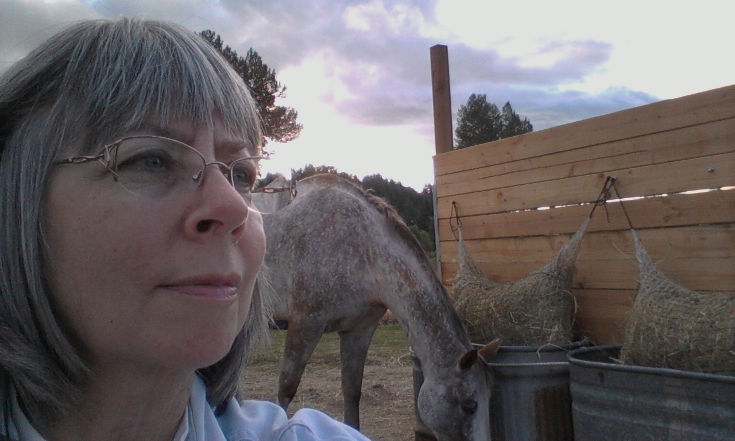 Just want to thank you for your consulting sessions, they've really inspired me to keep seeking the best for my horses. I am looking for them to feel renewed and restored, so that they can get the most out of their lives, with me as their caregiver. You are awesome!
---
Kathy's review of Guiding Principles of Natural Horse Care:
Your love of horses and doing what is right for them is so evident that it has a powerful effect on the reader. Guiding Principles of Natural Horse Care has lots of good information for people who are searching, as I was, for the most complete picture of horse care. It's easy to read and understand and very compelling information … very clear and forthright.
Joe Camp's book "The Soul of a Horse – Life Lessons from the Herd" is comparable and would be a good follow-up to "Guiding Principles of Natural Horse Care." Stephanie comes at it from authority / knowledge / experience and Joe comes at it from the "newbie" perspective.
I loved your 3 groups on conventional and the norm and I love your quotes that keep popping up throughout the book.
So true about the core principles, I often find that my first approach or inclination is wrong and nearly opposite of what I find is best for the horse. I love that you keep going back to 'what's best for the horse, the horse knows, etc.' I really liked your comment on no real experts—-very good point.
I want everyone to read this book! It's so great to have enough of the big picture, in a concise format, for folks to either get it and want to know more or not. For anyone willing to put aside their own sense of what they think they know about being a good steward for horses (ego), this book will be a revelation!"
---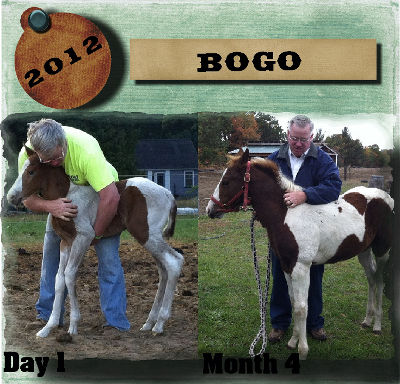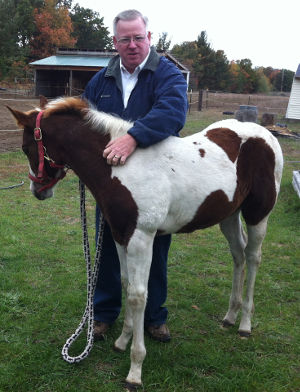 I don't think I've thanked you for making this a wonderful experience. It could have just as easily been a horrible pain with me getting frustrated and finally giving up or worse. But you have helped guide me through some very tricky waters. I don't think I can thank you enough.
---
Ed's review of Guiding Principles of Natural Horse Care:
Stephanie does a fantastic job explaining the reasoning behind natural horse care. She uses common sense and years of experience to explain how to care for and enhance one of the best friends that you will ever have, your horse. If this is taken to heart and put into practice, you can greatly enhance your relationship with your horse. A very good read and a must read for anyone who wishes to understand more fully your horse. Thanks for writing this book. It has already helped me a lot.
---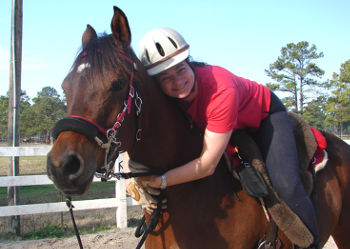 I had contacted Stephanie during the summer of 2010 to see if she would be willing to help me set up a natural boarding environment on our 5 acre property. I had a particular request, which was to do the consulting by email and not by telephone for several reasons:
I worked full time
I had a poor cellular connection at the house
I retained information better if the document was a hard copy as opposed to listening
Stephanie had never done this before, but was willing and eager to use my case as a test.
I was asked to send her a list of my questions, as well as a copy of the geographical layout of the land. Stephanie came back with a detailed and precise word document that stated my questions clearly in the open paragraph. She then proceeded to answer each of my questions elaborately with recommendations, backed up by links, photos of her own property, authors and multi media resources.
I found this experience to be a very positive one and was thrilled that Stephanie was willing to try out a new way of consulting. I have gone back many times to the document she sent me and even though I may not be able to create a natural boarding facility at this point in time, I will keep this document preciously, because it has tons of information pertaining to good horse keeping in general. I highly recommend contacting Stephanie.
---
What people are saying about Soulful Equine's educational resources.
Guiding Principles of Natural Horse Care
---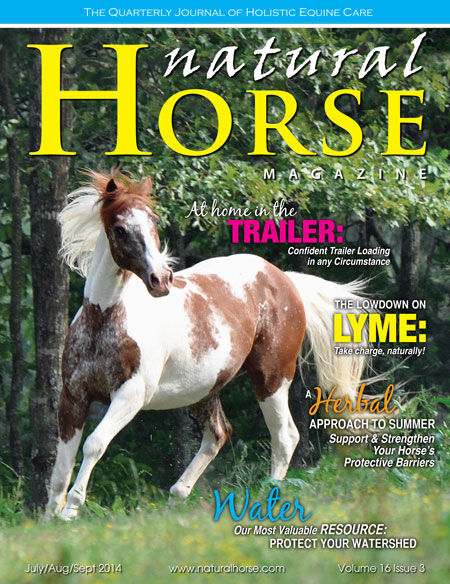 Guiding Principles of Natural Horse Care is an excellent resource for those starting their journey into the realm of natural horse care. The book is a guide that will instill a solid understanding of the key components of a natural horse care approach.
It covers the basics of creating a natural habitat, nutrition, horse health, hoof care and natural horsemanship principles. Although the book does not include any photos, there are numerous interesting quotes that get your mind questioning common thoughts in horse care.
Guiding Principles of Natural Horse Care is a fantastic resource for those new to the natural horse care concept.
---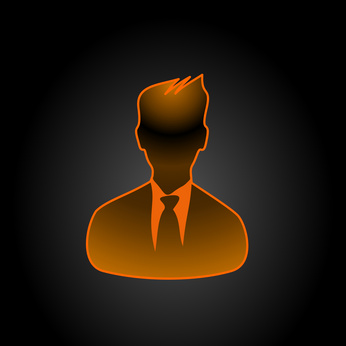 Stephanie Krahl successfully threads her way through the realm of natural horse care in a way that both the experienced horse person and the novice will find enlightening and inspiring. Indeed anyone who admires that wonderful creature the horse will gain in both appreciation and insight.
Guiding Principles of Natural Horse Care successfully sets out to present a foundation for the sometimes complex, often controversial practice of caring for these animal companions in ways which are in harmony with their nature. Why the controversy? Because truth is always hard won; change is difficult, invariably resisted; and wisdom is never abundant.
This book will be a fine resource for the individual who wants to do the best for their horse but doesn't know how to advance; or is not sure where to begin on the path to natural horse care. The reader will discover a well ordered presentation of foundational principles and basic techniques. Stephanie also points the way to additional resources. These will be of great utility to anyone genuinely pursuing excellence in the equine relationship.
Only very few creatures on our planet have been called to share our human destiny with the special closeness called companionship. Because of that relationship horses surely deserve our best efforts to provide them with long and healthy lives. By drawing upon her long experience and knowledge, the author has provided a means to achieve that goal.
A valuable tool for us, her book is also a gift to the horses she so obviously loves.
---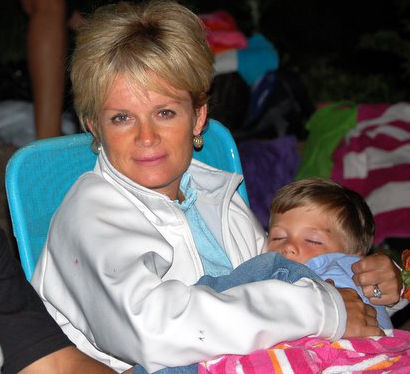 Talk about personal development! The Guiding Principles of Natural Horse Care doesn't just translate to natural horse care, it transcends universal issues. A happy, healthy life means striking a balance.
Stephanie's breakdown of those who won't do anything but the "norm" and those who won't do anything that is the "norm," are opposite extremes and extremes are never healthy because there are as many solutions as there are problems and personalities. Her book illuminates that point. Decisions are about doing what's best, despite fear so that you can achieve balance for yourself and your animal – treat your horse as an individual because each animal has its own personality, or "horsenality."
Thank you for having the courage to write this book. I have a whole new appreciation for being a subscriber to Soulful Equine. It has made me a better person and a better, healthier caretaker to the four-legged creatures in my life and the two-legged ones.
---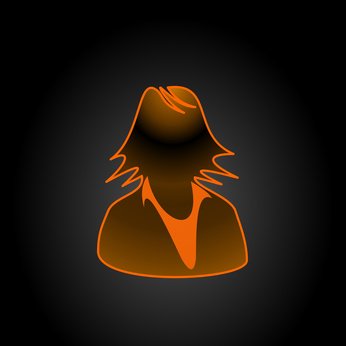 I would title this book – "Powerful Concepts for Life and a Healthy Horse." What Stephanie has worked into Guiding Principles of Natural Horse Care is best practices for living; and the horse care methods she recommends, become a natural extension of your value system. I like the terse and epigrammatic sayings that Stephanie has woven into the book. The table of contents is excellent, both in coverage and in flow. I have always enjoyed mine and Stephanie's conversations and one of the subjects that was most amazing to me was her interaction with her horses and how she modeled her life based on lessons learned from this interaction. Stephanie's success with her horses is not just on account of horsemanship methods, they are also on account of her hard work and passion.
---
Soulful Equine Book Reviews
Click the button below for a listing of all our books on Amazon.com:
Disclosures: This page contains affiliate links.