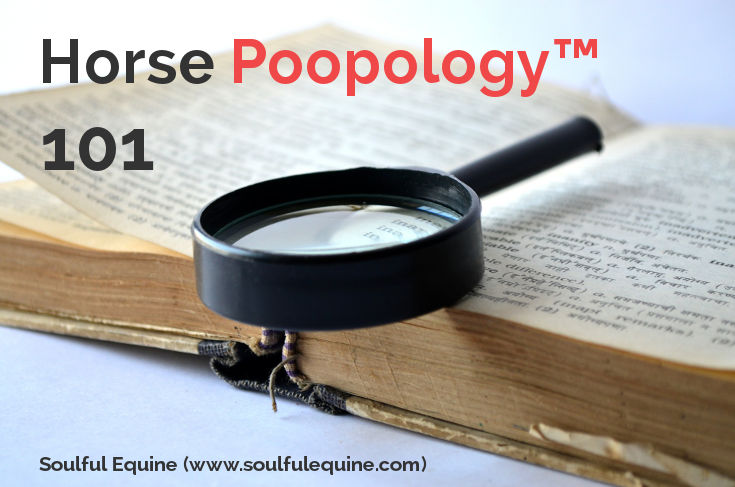 Horse manure – often referred to as "horse poop" – is an important piece of the puzzle when maintaining a healthy equine partner. The majority of horse guardians don't take the simple concept of noticing their horse's poop seriously.
I often hear the subject of horse manure / horse poop joked about among equine care givers. That's all good and fine, however, it's not something to joke about when you know this bit of information:
Colic is the leading cause of horse related deaths.
There are many reasons why a horse will colic, but the primary reason is related to an unhealthy digestive system –  it's a result of unnatural and inappropriate horse keeping practices.

Healthy and unhealthy poop is directly linked to the digestive system.
Although this is not proven, horses kept naturally are less likely to have a colic episode.  If they do, more than likely it will be minor.
The first line of defense against colic or any other equine related health issue is awareness. Using horse manure as a guide – to evaluate the health of your equine companion – is essential to her quality of life and longevity.
There are many ways to read your horse's poop – my favorite is using Horse Poopology™. However, most people are confused about the entire concept. So, we've put together this quick tutorial that lays out the basics in understanding and managing horse manure.
Keep it soulful,
Stephanie Krahl
---
To get access to more valuable horse care information that is not publicly available on our website, click the button below to register for your free Soulful Guardian Basics!
Claim Your Free Soulful Guardian Basics