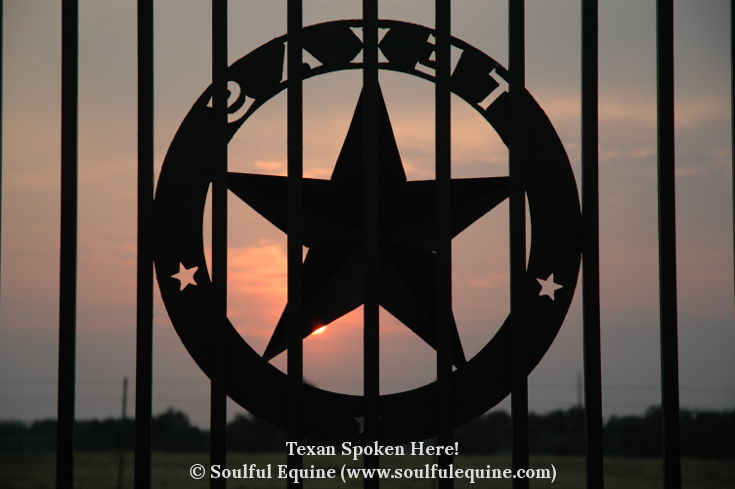 Get to know us better.  Meet the crew, see our accomplishments, and read about why we're different.
Hello and welcome to Soulful Equine®, home for true horse lovers who are seeking information on natural horse care. Thank you for visiting us.
Here are a few links that provide more details about the site itself and our team:
Soulful Equine provides educational materials and products to help you care for your horse naturally.  Subjects may include, but are not limited to, equine nutrition, natural boarding, natural hoof care, and horsemanship.

You can follow along by signing up for free access to Soulful Guardian Basics or join us on Facebook, Twitter, Google+, Pinterest. You can also just check our site often for the latest updates.
Making the simple complicated is commonplace; making the complicated simple, awesomely simple, that's creativity.

– Charles Mingus, Artist and Activist
What Is Soulful Equine?
Soulful Equine is an organization devoted to true horse lovers who are seeking information that will help their horse thrive. This does not imply mere survival, to us it means having quality of life and longevity.
Who Are We?
The founders of Soulful Equine come from a variety of backgrounds, and we share a love for animals and a passion for helping make their lives better. We're committed to simplifying subjects that are related to animals' overall well being by making information useful and accessible.
Here are the people behind Soulful Equine:
Stephanie Krahl: Co-founder and  Chief Executive Officer (CEO), Natural Horse Care Specialist, Writer, Teacher and Coach
Sharon Tousley: Co-founder and  Chief Operations Officer (COO), Videographer, Finance and Editor
Why Does Soulful Equine Exist?
The short answer is that we love everything to do with horses, writing and education. We thought it would be better to write about and share knowledge through the educational materials we create verses providing answers to the same individual questions over and over again via email, long conversations and numerous resources. This gives us the opportunity to share in a more efficient and less intimidating manner.
When Did You Start Soulful Equine?
Soulful Equine emerged from years of passion, information-gathering and the realization that it is more efficient to have a centralized resource where we could send people who were wanting more information about natural boarding practices, equine nutrition and natural hoof care. The actual information-sharing and educational side of the business has been on-going since 2003. Soulful Equine is an online company that started in 2009.
Why Soulful Equine?
We've been on a journey of holistic approaches for ourselves since the early 1990's, and we have acquired many years of knowledge and actual experience. We have tried numerous approaches over the years and believe that we can help people sift through the mountain of information and narrow the choices down by showing them what worked for us. It's the goal of Soulful Equine to be a trusted place where people can come to find quality, cutting-edge information that is well documented and based on experience. In the process of providing this information, we want to have a fun and inviting atmosphere.
What We Believe
Horses didn't choose to be domesticated. As their partners, it's our responsibility to continually seek information that will allow them to flourish despite domestication. When we humans observe and learn from the horse, and then put what we've learned into practice, we invariably make the world a better place for horses. Once this discovery process begins, there is no turning back. Once we realize what our equine partners need to not only survive, but to THRIVE, it makes us hungry for more.
Who Are Our Visitors?
True horse lovers not just horse owners. People who love with their whole heart and who truly want to make a better world for horses. People who believe in, or who are at least open to the idea that, it's hard to improve on Mother Nature and who believe that the body has the power to repair itself and to obtain / sustain optimal health when knowledge is applied appropriately.
What Do They Want from Us?
Information. Tons and tons of information!
Where Is Soulful Equine?
The address of Soulful Equine's headquarters is Tioga, TX "Birthplace of Gene Autry". Tioga is located in the middle of Central Texas horse country. Thanks to the Internet, we can share information with people all over the world and, as a result, hopefully help people and the animals they love.