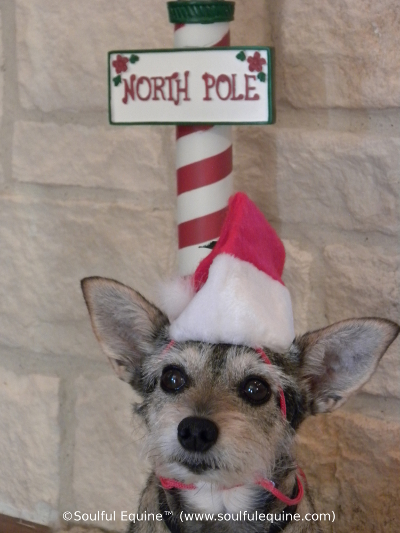 Sharon's Wonderful Idgie [1997-2010]
Here's something different for you today.  My wonderful partner in Soulful Equine, Sharon Tousley, wanted to share this beautiful true story about faith during this holiday season.  To your enjoyment, and happy holidays, Stephanie.
####
Are you familiar with that feeling of doubt – that feeling many of us have had when it comes to stepping outside the norm and learning not to care what other people think?
Some of us experience it more often than others, but I'd be willing to bet that all of us have felt it at least once in our lives. It's such a different feeling from the feeling we get when we have confidence in ourselves or in our beliefs.
Isn't it fantastic when you feel good about your convictions on a subject … when you know without a doubt that you're right?
[Read more…]