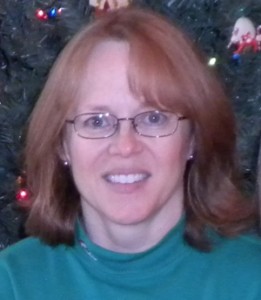 Soulful Equine Co-founder and Chief Operations Officer (COO), Videographer, Finance and Editor
Hi, my name is Sharon Tousley…
Thanks for visiting Soulful Equine. Assuming you ended up here because you want to know more about me, here are the highlights.
I was born and raised a Hoosier (Indiana dweller) but I moved to Texas nearly 25 years ago.  Back in Indiana, when I went off to college, I had no idea what I wanted to be when I grew up, so I did what some would call the "safe thing." Focusing on my love for numbers, I got my BBA in Accounting/Finance from Saint Mary's College in Notre Dame.
Then, several years ago, I moved out of the city and into the country where I now live on 20 acres with my family and lots of animals. I love the country, but what I didn't love was the 90 minute drive one way to work, so I started tele-commuting a couple of days a week with my job at Verizon. I found that I could get so much more work done in my own home office PLUS I had the pleasure of having my animals by my side. The more I did it, the more I wanted to do it – all the time! So a few years ago I started my own business, Podcast Prowess, and have never looked back. I've been providing work "virtually," via my computer and the Internet, for several years now.
In addition to my love for numbers, another passion of mine has always been science and nature. In the past 20 years, my focus has been on health and nutrition. At first it was for myself and my family. Then in later years, I started applying that same knowledge to my four-legged companions. Since then, there have been some incredible stories of success …  some with myself, some with my family and many with my animal companions.
And lastly, but definitely not leastly, I love to laugh and to make others laugh, so sometimes my articles or videos will be on the lighter side. Soulful Equine is all about helping people help their animals, and since they say laughter is the best medicine, you can bet that I'll do my best to make you laugh a time or two.
So, that's me in a nutshell.
Welcome to Soulful Equine. I'm so happy you're here!
Feel free to connect with me on Twitter @touzer or contact me through our website.
Join Sharon: