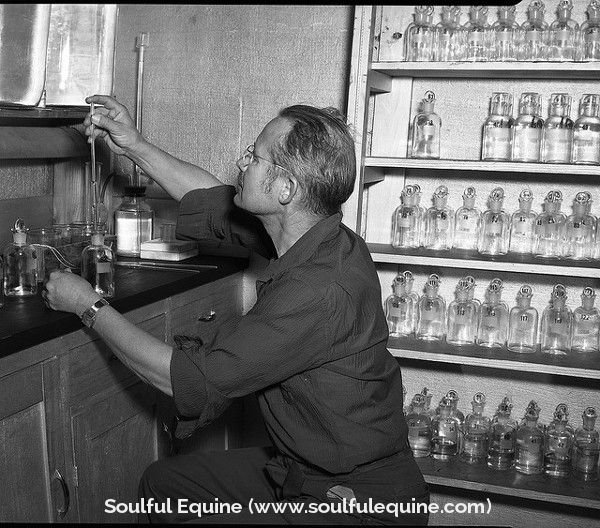 In the article "Parasite Resistance in Horses and Chemical Deworming" I discussed why parasite resistance in horses is rapidly growing worldwide and why it's not something to take lightly.
I also gave you some strategies and a list of actions you can take as a horse guardian.  One of those actions is to perform routine fecal egg counts (FEC) on your horse(s).
A company that is playing a huge role in helping to minimize parasite resistance in our horses is Horsemen's Laboratory.  Not only that, but by default, their services help to improve the health of the environment.

I love their motto:
"We have made it simple to determine if your horse really has worms! We have put together kits that include a sturdy container, plastic bag and a prepaid self-addressed envelope."
It couldn't get any easier than that!
Please watch the video review below to find out what more I have to say about Horsemen's Laboratory.
Horsemen's Laboratory Video Review
Press the play button below to launch the video.
Video Update: The product giveaway mentioned in the video ended March 24th, 2010.
For More Information
Keep it soulful,
Stephanie Krahl
####
Photo Credit – original photo modified in size and to include the Soulful Equine name and URL