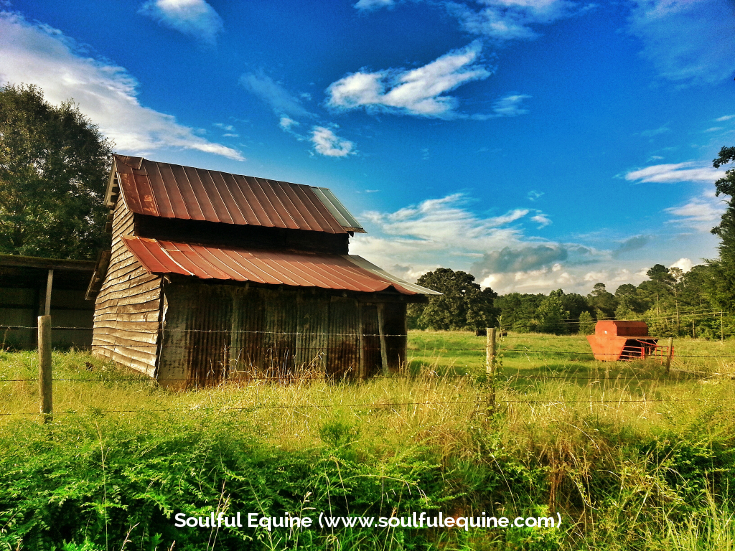 In this article, I introduce you to another product as part of our Product and Service Review Series.  I'm excited to bring this review of Acres USA to you.  I hope that after reading it you'll understand why I feel so strongly about their overall mission.
Many years ago, when I started on my path of learning about improving my health through proper nutrition, I never realized what would be involved.  I started down this path as a young woman in my early twenties.  At that time, all I wanted was to find ways to improve my athletic performance for playing college basketball.
Although I was doing most everything wrong from a diet standpoint, I learned at a young age that feeding my body correctly and staying healthy can be challenging.

For some, the challenge merely has to do with willpower, but for those who truly seek optimal health it must almost be taken to an art form.
In this day and age, we must consider all the factors that cause us, as well as our animal companions, to become sick.  We have depleted soils and excessive toxins no matter where we go in the world.  The result is that those two problems leak into our food chain causing illness.
When the soil is gone, men must go; and the process does not take long. ~ Theodore Roosevelt
The Voice Of Eco-Agriculture
Around 2004, I discovered an incredible publication called Acres USA.  As I continued to seek more holistic approaches to my horse care program, I knew I needed to learn more about creating an environment on my farm that was healthy and non-toxic.  This was not only important to the health of the farm, but I wanted to create a healthy environment for my horses, pets and my family.
What is eco-agriculture?  Eco-Agriculture is an approach that truly follows the oath of "first do no harm."  It is sustainable and modern organic farming that is both economical and ecological.  If you practice the art of eco-agriculture, you ensure that everything you do on your farm enhances the life in the soil.
For 40+ years, Acres USA has been the voice for eco-agriculture.  In the beginning, they were one of the lone voices.  They continued to become the leaders who have farmed with nature and developed a new level of sophistication that simply surpasses the chemical amateurism of traditional farming practices.
Acres USA is, in my book, the best high quality information you can get your hands on that shows its readers how to embrace the science of nature.  Since it has been revealed for many years that chemical farming is both obsolete and misguided, it's important to learn from a reliable source that teaches farmers how to feed the soil and properly bring it into balance.
Acres USA is a publication that offers more value than the price you pay for the subscription.
From a Horse and Pet Standpoint
Something I have always liked about this magazine is a section called The Natural Vet. In this section, Acres USA covers a variety of topics.
I enjoy the teachings of Acres USA because it's in-line with my beliefs and Soulful Equine's mission.  One of my favorite authors when it comes to natural horse care is Pat Coleby
.  She has written numerous articles for Acres USA.  I always enjoy her teachings.
In some publications, I was happy to see that they covered the concept of using a track system to promote a more natural boarding situation for horses.  It's commonly called a Paddock Paradise which came about from Jaime Jackson's research of wild horses.  I've been using this natural boarding concept with my own horses since April 2006.
Buy or Don't Buy
In my opinion, it doesn't matter if you're a farmer on a large or small property, a horse guardian, or just someone who loves to have a back-yard garden, this magazine has much to offer.  If you're interested in keeping your pet healthy or you're concerned about using toxins around your farm or home and you want to learn more about weed and pest control using a holistic approach, then this magazine is for you.
Health starts in the soil!  If we're not educated about what to avoid, how our crops are grown and harvested, then we're blindly thinking we are healthy.
Summary
I like to use the following analogy when describing, in a nut shell, what Acres USA is all about.
Reading Acres U.S.A. versus one of the big mainstream farming magazines is like the difference between reading Natural Horse Magazine and other traditional horse publications.  One is all about health, wellness, and addressing the root of a problem, and the other is about practices that increase disease and cover up symptoms.
Keep it soulful,
Stephanie Krahl
Other Recommended Reading
For learning more about natural horse care and organic farming, I would recommend going to our Amazon Store where I've hand selected books for continued education: Soulful Equine's Recommended Books
Resources
Photo credit – original photo modified in size and to include the Soulful Equine name and URL
Disclosures: This article contains affiliate links.