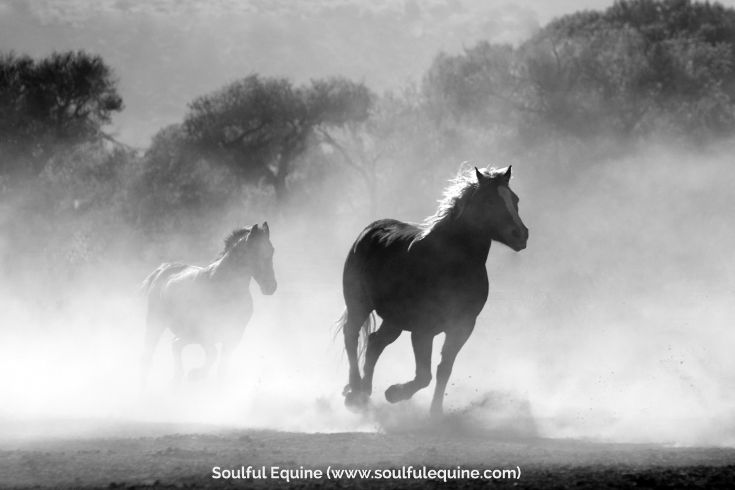 For many years I toyed with the idea of creating an online presence that I could use to educate and inspire horse enthusiasts… not just any horse enthusiast, but those individuals who have a deep connection with their equine partners.
These individuals are very special.  They have a passion for horses like no other.  They don't put their goals before their principles and no matter what it takes, they don't do anything to lose rapport with their equine companions.
These special individuals keep in mind, and respect the fact that, they share this world with other creatures.

Over the months, I have worked hard to improve my teaching skills and find my writing voice.  It's been a fun journey and I'm excited about the future of Soulful Equine.
Over time, I know we will build an even larger community of those special people who support us in our endeavors.  I would like Soulful Equine to attract those diamonds in the rough.
My goal is to use Soulful Equine to help us grow together so we can help more people and horses through education and knowledge.
Now I would like to share with you 7 articles that fit into 7 different themes.  These articles are, in a way, a glimpse of my journey with Soulful Equine.
This 7 articles idea was inspired by someone I admire.  His name is Darren Rowse.  He presented to his readers an idea called Take the 7 Link Challenge.  This was a fun exercise of digging through Soulful Equine's archives.  Enjoy!
7 Articles That Fit Into 7 Themes
I hope you enjoyed the list of articles and the theme behind each one that helped it evolve.
Creating this list for you was a fun challenge.
So what do you think?  Does this list give you a reason to dig deeper into our archives?  I would love to hear if you have any favorites.
Keep it soulful,
Stephanie Krahl