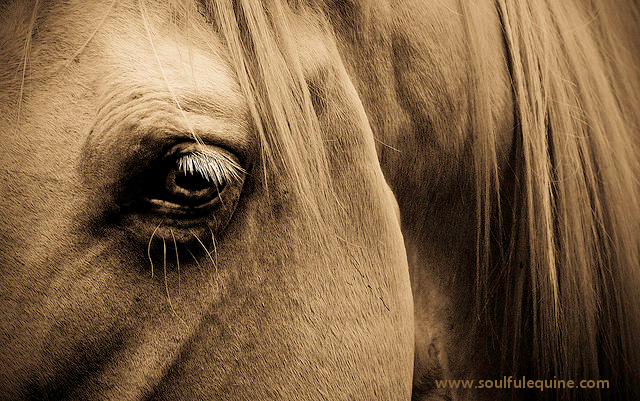 As I was out walking the horse track, putting out hay and doing the regular poop-scooping regimen, I thought to myself, what am I going to write about the week of Christmas? I usually do some of my best brainstorming and come up with most of my ideas while I'm out doing my regular equine chores in the mornings.
What immediately popped into my head was this question,
What do you think about around Christmas?"
The first thing that came to mind was my father who passed away in 2002.
I continued to ponder how I would write about my father and not cause everyone to cry. I also thought how would I tie it in with something equine related. A good friend came to mind.

Around May of 2006, this friend who use to work for the Dallas Morning News asked to interview me about my father's death and our relationship. Leslie is her name and she wrote a wonderful article that was published May 22, 2006 called:
Passed on – but not gone… A gesture, a scent. It's as if your loved one is right beside you.
Being the pack rat that I am, I went looking for a copy of the article that Leslie had given me. Sure enough I found it delicately placed along with some other "special" items of mine.
As I read through the article, it helped me reflect back on some of the nice moments my father and I had during the last two years prior to his passing. To some of my siblings, they saw my father in a much different light, but they didn't get to know the man I came to know those last two years.
My father was a farmer all his life and he was very wise when it came to farming and animals. He had a love for the land and for animals like most farmers have and I believe he passed that love on to me, for which I will be forever grateful. I have a slightly different love than he did for what I consider the most noble of creatures – the horse.
The bond that my horses brought between my father and me was something magical and those times I feel him around me I still feel that bond. There is something about the horse that is so special that I believe it can cause relationships to mend as well as help us to grow as human beings.
My horses and the love surrounding them gave me the opportunity to grow even closer to my father before he passed. It is funny how life sets up opportunities for us to learn many lessons. In my case, many of my lessons have come from being around horses and the relationships surrounding them at the time.
The horse is a gift each of us should cherish, respect and pay tribute to.
I dedicate this article to those who have passed before us and to our noble friend, THE HORSE.
For lack of a better word, I've taken to calling this the horse's spirit. The older I get, the more I have come to believe that this aspect of the horse is the most important and the most overlooked. ~ Tom Dorrance
Keep it soulful,
Stephanie Krahl
####
Photo Credit – original photo modified in size and to include the Soulful Equine URL