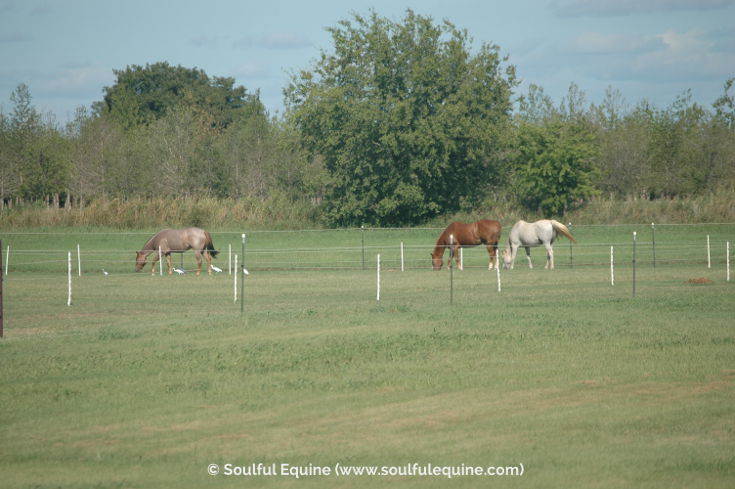 The Horses of Soulful Equine
When you think of a domesticated horse, how do you picture it?  What does its surroundings look like?
The average person may picture a healthy equine in a comfortable stall sticking her head out the door to say hi.  The barn she lives in is immaculate and doesn't even smell like horses live there.
Or…
You may picture horses grazing on lush green pastures where they look happy, fat and perfectly content.
Traditional boarding situations that include keeping horses in stalls, small paddocks or grazing on lush green pastures, is different than natural boarding.
[Read more…]