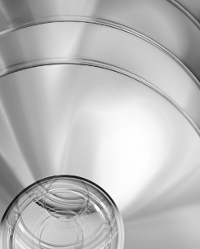 Wouldn't it be great to first be able to rent a horse related DVD before you decided to purchase it?  Or maybe you're not the type to collect equine related DVDs for your home library.
Everyone's different in their approach to learning, so having different options for obtaining education is an optimal solution.
I'd like to share with you my review of a horse DVD rental website I came across in 2009.  It's dedicated solely to the equine enthusiast.
It's called GiddyUpFlix:  http://www.giddyupflix.com/    You've just got to love the name.
I'm the type of person who thrives on obtaining more knowledge, especially when it comes to horses.

I'm proud of my large library of equine related books, magazines, audio CDs and DVDs.  It's actually gotten to a point that I've thought seriously about writing my own software program for keeping up with everything, but that's a story for another day.
GiddyUpFlix is an online DVD rental that operates much like NetFlix.  If you're not familiar with renting DVDs online, here is the basic concept.
Everything is done on the Internet.  No need to pick up the phone to call anyone or physically drive somewhere like Blockbuster so you can rent a DVD.
The process is simple
You go to http://www.giddyupflix.com/
Sign up for a new account using your credit card.
Add DVDs you would like to watch to your queue.
GiddyupFlix sees the top item you selected in your queue.  If it's available they send it to you in the mail, through the United States Postal Service.  If your top choice isn't available, they'll send the next DVD on your list.  It's important that you have several selections in your queue.
You receive the DVD and open it.
Inside you'll find your DVD and a return envelope with instructions on sending it back.
You watch the video and keep it for as long as you want.  There's no time limit so no need to hurry to watch it (although I usually watch mine pretty quickly).
When you're finished, put the DVD in the return envelope they included and drop it in your mailbox.  No need to worry about stamps because postage is pre-paid.  Just drop it in the envelope and stick it in the mail.
Once they receive that DVD, they'll send out the next available DVD in your queue.
That's all there is to it!
For as little as $10.95 per month you can have at least one DVD out to watch at a time – that's the basic level, which is the level I'm subscribed to, but they have different memberships.
You may be wondering if I purchase DVDs anymore now that I use this service.
The answer is yes.
For example, there are some educational materials in the form of DVDs that I prefer to have in my library so I can easily reference them at any time.  On countless occasions I can watch a DVD more than once and still pick up something new each time.  It never fails.
My rule of thumb is if I feel the DVD adds value to my personal library and it's something I could easily watch more than once, then it's likely I'll purchase it.
In my opinion, there are certain educational materials you don't watch just once.  There's one exception to that rule.  If you have a photographic memory then maybe watching something once works for you.  I'm not fortunate enough to have that gift.
There are things I may watch once and prefer not to purchase.  For example, I have a good foundation and knowledge of natural hoof care.  I've been trimming naturally for more than nine years.  I own a core foundational series by Pete Ramey called "Under the Horse."  Not only did I purchase this DVD set, I hosted and attended two clinics with Pete Ramey where he covered all the information in that series.
The information covered in that DVD series is critical to your foundational understanding of natural hoof care.  It's an exceptional series!  I've probably watched the entire DVD set at least 4 times and every time I watch it, I still either pull something new out of the information or look at the information in a different light.
There are some DVDs you're meant to own and others you're meant to rent.
Another example along those lines is that I rented all three DVD sets of Pete Ramey's "That's My Horse" through GiddyUpFlix.  I choose not to own those DVD sets.  They were more for continuing education but I didn't feel I needed to own any of them – it may be different for you.  This is where GiddyUpFlix comes in handy and saved me a lot of money.
Also, when we do DVD reviews on Soulful Equine, it's nice to be able to refer our readers to GiddyUpFlix instead of always suggesting they purchase the video.  There are times when you may not have the funds to buy a $150 DVD series, so renting it is a good alternative.
You can also use it as a "try before you buy" service.  There were many DVDs I rented from GiddyUpFlix that I watched for the first few minutes and knew they weren't for me.  Again, it saved me money I may have otherwise spent and then been disappointed.  That's happened to me many times.
What About Turnaround Time?
I'm a member of NetFlix, and the turnaround time from when I send back one DVD until I get the next DVD is three days.  Since GiddyUpFlix is not as big as NetFlix and doesn't have distribution centers all around the country, you can't expect that same kind of turnaround time.
It usually takes about a week from when I send one DVD back until I receive the next DVD.  I would expect this to vary a little depending on your location.
Is There A Downside?
The only downside I've noticed about GiddyUpFlix is that it's hard to get someone to email you back, which is not a good thing.  Hopefully their customer service will improve over time.  However, in their defense, they have made the process as seamless as possible which almost eliminates problems unless something gets lost in the mail.  However, that doesn't mean customer service should go out the window, and I feel theirs is lacking.
I've had problems on multiple occasions trying to get them to respond to an email and the worst thing is that there's no phone number anywhere on their website.
Their system sends out emails when your DVD has been shipped and when they receive it back.  I even tried "replying" to one of those emails and still I got no response.  I have tried contacting them on many occasions and they have only gotten back to me once and it was about a week later.
Hopefully this will change.  Poor customer service is a HUGE pet peeve of mine.
It's hard for me to comprehend the fact that a business like GiddyUpFlix does not provide the customers a phone number in case something goes wrong.  Their phone number should be provided on their website and easy to find.
If this changes in the future, I will take out this entire section of my review and then there would be no downside.  🙂
That's the only negative thing I have to say about them.  Other than that, you won't find such a large selection of equine DVDs anywhere else.
Keep it soulful,
Stephanie Krahl
####