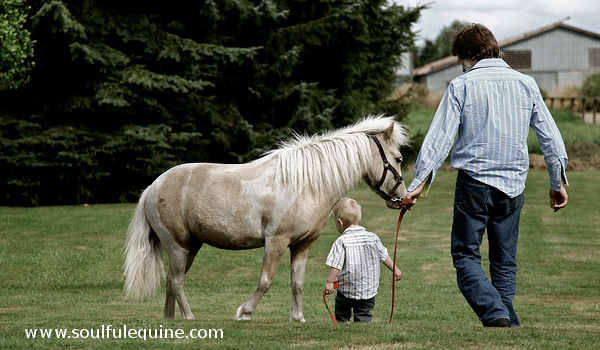 I'm sure we'll all agree that the majority of people like a good quote.  Sometimes it may come at just the right time when you're in need of encouragement or when you need a bit of inspiration to help get you through hard times.
You may notice I use quotes often throughout my writing.
When I see or hear a quote I think worthy of saving, I add it to my never ending list.  Where I get my quotes will vary.  They may come from a book or article I've read or from a seminar I've attended.  I always strive to extract out the essence of an author's message or an educator's main point.  Quotes help me to do this in more ways than one.

Sometimes I pull my list out and it helps remind me, during the best and worst of times, that it's important to continue forward and strive to leave a great legacy behind.
A wonderful coach and author, Pam Slim, calls it your "footprint in life."  I've often heard Carolyn Myss say to never underestimate the power of a single individual – great advice.
Each of us has the opportunity in life to say or write something that's unique to our beliefs and life experiences that could be worthy of a quote.  It's one ingredient that can help form your footprint and legacy in life.
For that very reason, quotes are not merely quotes; they're valuable commodities and are capable of having a butterfly effect beyond our imagination.
I've collected many inspiring quotes over the years.  Some of the ones I would like to share with you have had a direct impact on my life with horses.  They've influenced my relationship with them and my approaches to natural horse care. Many times a quote will help me grasp a concept at a much deeper level than I had before.
I don't expect you to feel the same way I do about certain quotes.  That's the beauty in it.  It may resonate with you or it may not.  You are unique and there's no other "you" in the world.  Therefore, you may interpret the quote much differently than I do.
As you'll notice, not all the quotes are "horse related" or come from someone who's an equine guardian, rather, they come from various sources.
Something I feel is valuable in life is honing the skill of being able to observe other industries and apply what you've learned to the one that you're most involved with.  When you can do this, it's amazing what you'll learn and how much you'll grow.  It may even open you up to other possibilities that were previously unimaginable.
Before we begin, I'd like to introduce you to a wonderful life coach and author, Tim Brownson from A Daring Adventure.  I got the idea for this article from something similar he did with quotes.   Tim released a book you may want to check out:  It's called The 50 Greatest Motivational Quotes Of All Time – And Why?
So, along with providing you the quote, I'm going to share with you why I feel it can impact your life with horses.  It was hard to choose only 7 quotes, so I did my best to narrow it down to ones that may impact you as a horse guardian.
Quote #1
You must adjust to fit the situation."  ~ Tom Dorrance
This is a quote that, to my knowledge, originated from Tom Dorrance but is probably most known from Ray Hunt's teachings.
When it comes to both horses and life, you have to be agile and flexible.  Change is a constant.  Fully understanding that your horse is not an item that comes with detailed instructions, like a motor bike, is critical.  Rather, they're living, feeling and emotional beings.  Their sense of self-preservation is their top priority, so being able to adjust to a situation that can change at any moment is invaluable.
Quote #2
Nature has a built-in wisdom in every single detail of her creation, including us. We belong to the wisdom of nature; nature does not belong to us." ~ Caroline Myss
I've been a student of Caroline Myss for more than 14 years.  It all started when I read her book Anatomy of the Spirit
.  She's one of my favorite authors, speakers and educators.
I extracted this quote from one of her articles called, The Profound Order of Nature, Caroline's statement describes, in a nutshell, what I strive to share with our Soulful Equine community as it relates to horses.  That article was sent to me the same day I was writing How to Win Your Horse's Heart.  I incorporated it into that article because it was inline with the message I was sharing.
Quote #3
I predict that the natural hoof care practitioner of the future will be less of a trimmer, than a diagnostician of healthy changes in the hoof and an expert at creating natural behavioral stimuli in the track that serve the adaptation mechanism."  ~ Jaime Jackson – Paddock Paradise: A Guide to Natural Horse Boarding
I know … it's deep.  You may want to read it at least three times.  I had to.  🙂  I extracted this quote from Jaime Jackson's book about the Paddock Paradise.  This statement is not only bold (which I like) and controversial (which I like even more), but profoundly true.  Why is it true?
Because it is.
I've experienced exactly what Jaime's describing here with my own horses.  They're kept on a track system that promotes continuous movement, as nature intended.  When trimming their hooves, I strive to hone the skill of identifying what to leave versus what to take.  I've found it's like taking hoof care to an art form when approaching it in this manner.  However, this approach is controversial and outside "the norm" even for most natural hoof care advocates.
The hoof, when allowed, adapts in a positive way on a track system and promotes a sound barefoot horse, thereby optimizing your barefoot program.
Quote #4
Dump the junk and allow the cavalry to come in." ~ Jerry Brunetti
I stumbled across Jerry Brunetti in 2004.  He's an incredible author and educator who understands the healing capabilities of not only the human body but also that of our four-legged companions.  What I often say to my customers when they ask, "What do I do to fix X?" – my answer most often encompasses what they need to quit doing instead of what to do.  In other words, dump the junk!
Quote #5
If you are only a student of technique, then the options become very limited. On the other hand, when you are a student of the horse, the options are unlimited."  ~ Mark Rashid
Well, this quote says it all.  Although I consider myself a student of the horse, it took me a while to fully grasp the fact that techniques alone are a limiting factor when striving for a deep connection with my horse.  Sometimes it can be difficult to learn something faster than your horse. 🙂  However, I believe each of us goes down the "technique" path at first when we're learning … it's human nature.  The question is – do you get stuck there?
Quote #6
Real horsemanship has a code of honor because how you treat your horse tends to be a reflection of your core values and principles." ~Linda Parelli
I discuss the importance of core principles extensively in my book, Guiding Principles of Natural Horse Care.  Since I have a strong belief system, this quote struck me the very first time I read it.  I've always been a person who lives by my principles.  Many times it means being forced to take the road less traveled and upset a few people along the way.  Keep this quote in mind the next time you're at a horse event.  Notice how others treat their horse; I feel confident you'll find that it reflects their value system.
Quote #7
You have to decide to chase after knowledge so passionately that you're constantly looking back thinking about how little you used to know." ~ Nicholas Cardot
When I found this quote, I conversed with Nicholas via Twitter to let him know I was going to use it in my book.  I wanted to let him know how much the article he wrote (from which I extracted the quote) impacted me.   I think you'll agree it's powerful.
Nicholas use to be in the U.S. Military, so he understands what it takes to dig deep within yourself to be successful.  We can all learn a lot from Nicholas.  I enjoy reading his articles – each time I learn something new or see things from a different perspective.
Wrap Up
Okay, I know I said I would only share 7 quotes, however, I thought I would leave you with one of my own quotes from the book, Guiding Principles of Natural Horse Care.  This quote doesn't compare with the others I've shared with you here, but hopefully I have a good start on making my footprint in life.  🙂
Not often do you find opinions that advocate 'balance' versus extremism."  ~ Stephanie Krahl
Extremism is one of our worst enemies when it comes to any subject and especially when it comes to our horses.  So, if you ever find you've fallen on the extreme side of the spectrum, reframe and ask yourself, "Am I seeing the whole picture or am I blinded by extremism?"
I hope you've enjoyed this article, and I'd love to know one of your favorite quotes.
Keep it soulful,
Stephanie Krahl
####
Photo credit – original photo modified in size and to include the Soulful Equine URL